Psychatrone Rhonedakk doesn't get out very much these days but he has some news to share with the outside world. First off, he has assembled a new release. It's a "best of" collection and digital-only release entitled Cyber Space Rituals. It features choice cuts from his official albums along with some unreleased mixes and alternate takes. You can download it via iTunes and other fine digital shops out there on the interwebs.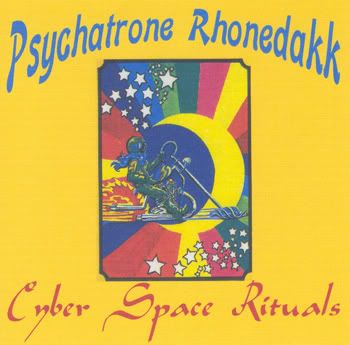 Psychatrone also recently paid tribute to his pen pal Chris Knox, who suffered from a life altering stroke on June 11 2009. Please check out Psychatrone's
homage to Chris here
. Make sure to check out the rest of Chris Knox's
official website
& pick up a copy of the fund-raising double CD,
STROKE
, that features tons of amazing musicians playing Chris's songs.