While Scranton based psychedelic rock wunderkinds, The SW!MS, may be taking a little time off to regroup, we've teamed up with founding member Brian to bring you some free unreleased holiday SW!MS music. First up, is a free download of the group playing 2007's Summersteps Records' Holiday bash in acoustic mode. Grab it here.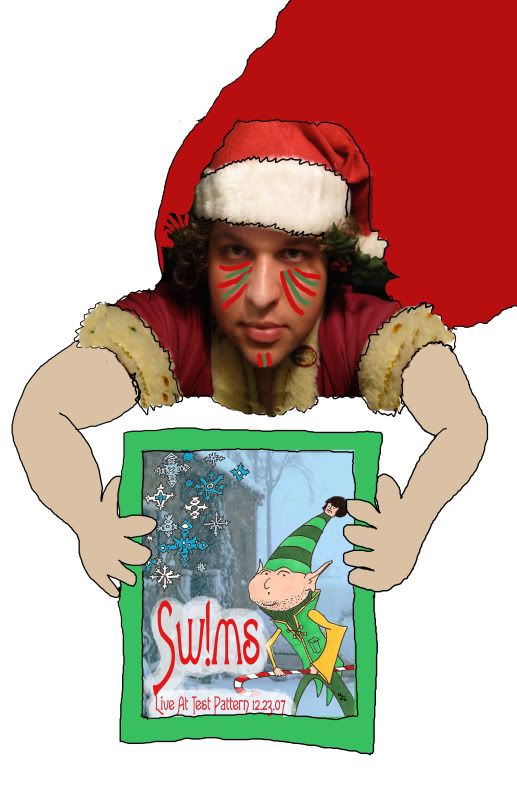 Tracklisting:
1. Take A Dip
2. Blood In The Lanai
3. That's What You Get
4. Depth Charge
5. Pile Of Features
6. EV-9D9
7. Truffleberry Wine
8. Sara Jean
9. 93 Spurs
10. Jack In The Box (De Spys Cover)
11. Festooned
12. Center Eye
…and while we're in the giving spirit, here's a free download of the now out of print SW!MS release on Summersteps Handmade, Festooned – A Pile of Christmas's. Download it here and have a merry one!
Tracklisting:
1. Festooned
2. I Know What Donnie Jeffcoat Is Gettin'
3. Silver Bells
4. Christmas Sweater
5. Cheerkick
6. Placenta of Christ
7. Jingle-Jangle